Over the last 10 years, I have been very passionate about helping businesses by educating, inspiring, motivating and informing entrepreneurs and small businesses on how to avoid the pitfalls of business as well as being informed and equipped to sustain and expand their brands & enterprises beyond their own imaginations!
For our March seminar, we address one of the main two areas that businesses grapple with everyday MONEY & MARKETING.
Join me and other entrepreneurs for day of serious business, speaking opportunities and networking!
Here's what we have in-store:
REGISTRATION AND REFRESHMENTS | (12:00 – 12:15)
INTRODUCTION TO CRYPTOCURRENCY | (12:15 – 13:15)
We're kicking off our seminar with a bang!- Cryptocurrency, the biggest phenomenon in the world right now, can become a very lucrative stream of income for you. Find out how you or your business can benefit in 2018. Hosted by Dr Sunny Ahonsi, My Money Management Education.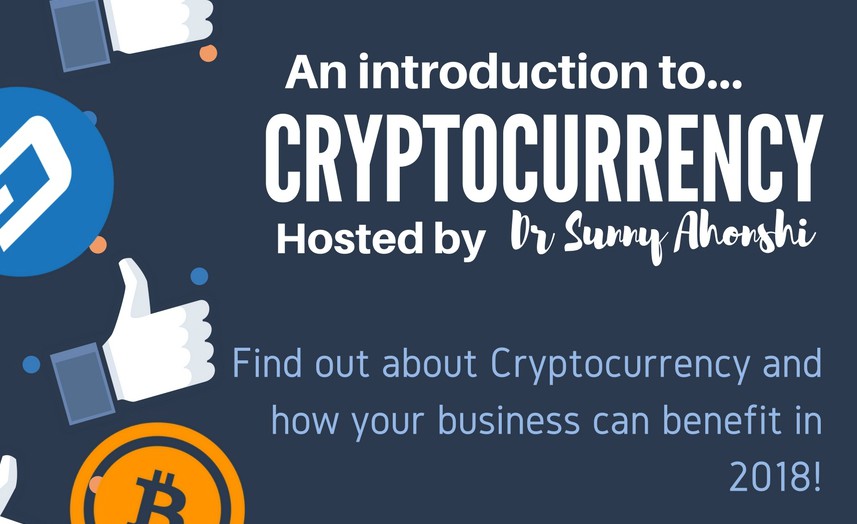 FUNDING AND FINANCE OPTIONS TO GROW YOUR BUSINESS| (13:15-14:30)
Find out what funds and finance is available to start or grow your own business, also hear about franchising opportunities, hosted by Mavis Amankwah, Rich Visions
GDPR DATA COMPLIENCE | (14:30-15:15)
Understanding GDPR Data Compliance (the new UK/EU legislation that comes into play in May 2018) that affects entrepreneurs, sole traders and business owners on how you promote, market, collate and protect your customers/clients data (fines up to £20m if you do not comply) hosted by Tosin Ogudere of Affluent Leads.
LINKEDIN | (15:15-16:00)
Daniel Codd's here to highlight the most effective content to share, LinkedIn privacy protocols, groups, and how to introduce yourself to fellow users using his own experiences.
FINANACIAL SECURITY | (16:00-16:45)
Hosted by Owl Financial.
PROTECT YOUR HEALTH AND WEALTH (PENSIONS, WILLS AND INCOME PROTECTION) | (16:45-17:30)
How to get the right cover to protect your health and wealth hosted by Jeff Clarkson, Money Management Team
INVESTING IN CRYPTOCURRENCY | (17:30-18:30)
The benefits about Cryptocurrency for business in 2018 hosted by My Money Management
SPEED NETWORKING & BUSINESS SPOTLIGHT | (18:30-19:00)
For the last leg of our Seminar, our guests will have an opportunity to networking, exchange contact information and share sound business advice!
—
WHO SHOULD ATTEND:-
Start-up businesses/Established businesses/Those interested in already made businesses/Sole Traders/Entrepreneurs & Business Owners wanting to increase their sales and revenue.
Do not miss this event if you are very serious about coming out of your comfort zone and taking your new or existing business to another level. Book early to avoid disappointment as this event has LIMITED spaces! For more information, you can call us on 07949847841.
See you there!
Mavis Amankwah and team
PS: This event may be recorded for promotional purposes
PSS: All times are yet to be confirmed